Trained in the UK by Michel Roux & Raymond Blanc, meeting Gerwin Brand.
Tell me Gerwin about your origins.
I grew up on a small family farm in Holland, near a village called Balkbrug. My father had taken the farm over from his parents, who raised animals and grew fresh produce on the land. Every year they would slaughter a pig in the autumn and make sausages and dried meats as well as use some parts fresh.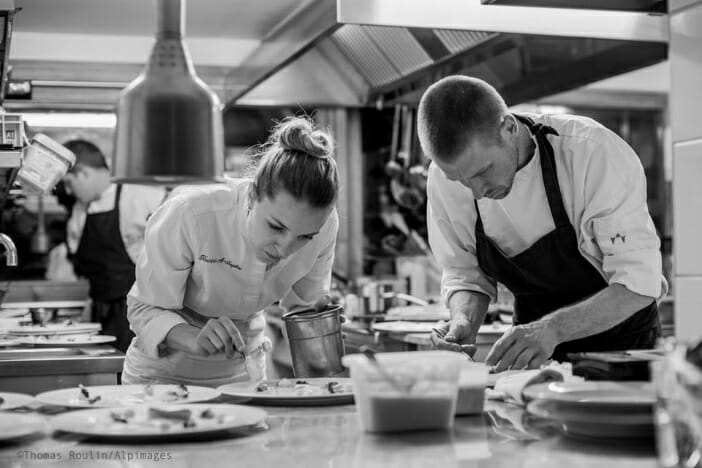 My mother's parents had been stationed in Indonesia for some time and they also had a love for good food and would cook fresh food from scratch. I think I inherited my love for great food and eating from both my grandmothers and fathers.
Well, Gerwin how did it all start when did you realize you wanted to be a chef?
After finishing High School I went to Culinary School aged 17. I was determined to become a chef and work at a high level. My first job, however, was in a roadside restaurant. It wasn't at all the kind of cooking I wanted to do, but it was good for learning speed. After doing my time in this place I was able to get a position in a small restaurant where the chef was equally as passionate about food. Gradually I settled in and that's how my journey started going more into fine dining. Eventually, I managed to get into a restaurant called 'De Bokkepruik', which had a Michelin star at the time.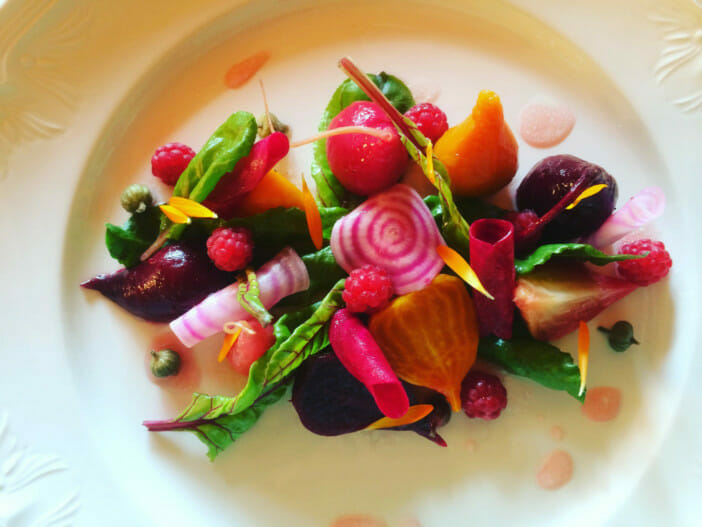 After working here for 2 years I decided to go abroad to see a bit more of the world. I ended up in Ireland where I worked at Ballymaloe House in County Cork for a short while. It was a beautiful Country House and working farm where we cooked with amazing fresh produce from the gardens and the nearby Atlantic ocean.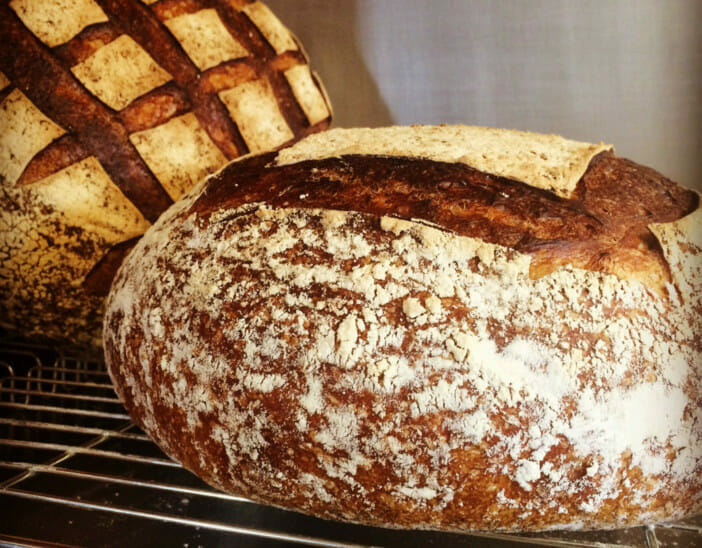 From there I made a move to the UK and ended up in London. Here I worked for Sally Clarke, who has a restaurant and bakery in the centre of the city. One of the breads produced in the bakery was a sourdough loaf and when I first tasted that I was sold! This was the kind of bread I had been looking for and so I started learning how to make it myself.
"The sourdough starter I first made in 2001 is still going strong and I bake with it regularly."
After leaving Sally Clarke's I went to work for Michel Roux Snr at 'The Waterside Inn' in Bray on the Thames. The cooking was very classical but of the highest standard and it was tough going. We worked long hours but learned a huge amount.

Any other chef that inspired you at this time?
When I finished my year in the pastry section at The Waterside Inn, I moved to Oxfordshire and started working at Raymond Blanc's Le Manoir Aux Quat' Saisons. After starting at the bottom of the kitchen hiërarchy I worked my way up through the ranks and different sections and eventually landed a position as sous-chef. Without a doubt, my 5 years here have been the most influential of my career.
How would you describe the food at Le Manoir aux Quat Saisons?
Pure, seasonal and flavour orientated.
What is your next venture?
After nearly 12 years in Verbier cooking in the finest chalets, I am heading home to Holland to start a sourdough bakery. I want to try to combine this with growing fresh produce on our family farm to launch a healthy eating concept.
Is there anyone you would like to meet?
I would love to meet David Attenborough I admire his respect for animals and life in general.
What is your favourite sport?
Ski touring and running, I am planning to do the Amsterdam marathon this year in under 3 hours.
Do you have a bucket list Gerwin?
Yes, I want to visit Japan,

See the Aurora borealis,

Do the Patrouille des Glaciers ski touring race,

Learn to play the guitar,

Buy a campervan and travel,

Walk the Haute Route in summer,

And climb the Matterhorn, life is so short so much to do.