Finding a holiday that ticks all the boxes for a group of 10 people is no easy feat, but here are 3 ideas.
Millie Minett
So you've been asked to organise a family holiday, or maybe an adventure for a group of like-minded pals….
The 3 experiences I have chosen that Chalamar.com offers are:
A  heli-skiing holiday in Turkey where your helicopter picks you up next to your hotel and drops you on your first run within a 5-minute flight. 

A luxury chalet in Verbier with a spa, indoor swimming pool and access to all the best skiing Verbier has to offer.

 

A superyacht in the Caribbean fitted out with all the toys.
All you need to do is make a few decisions.
Does your group consist only of adults?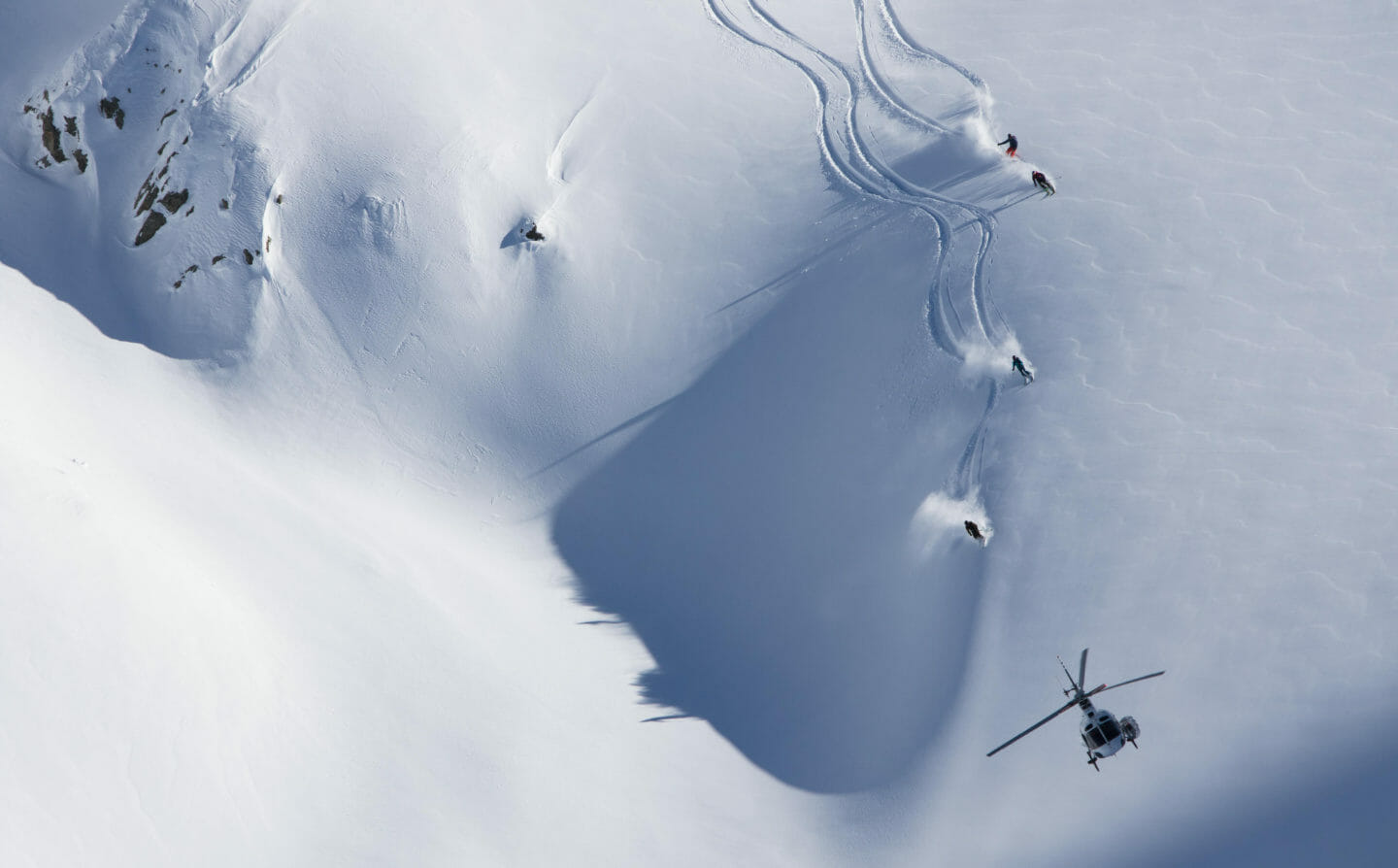 If its a group of adults who love to ski and hanker for some adventure, plus enjoy being pushed hard skiing 30'500 or more if they are fit, heli-skiing in Turkey is your best bet. Something altogether different to your normal heli-ski operation, the helicopter lands outside the front door of the hotel. The hotel is nestled into trees in the small hamlet of Ayder, Eastern Turkey with 5000 sqm of very skiable terrain to explore with your friends. Safety and adventure are assured, pilots and helicopters are courtesy of Air Zermatt.
Heli-skiing in Turkey also offers some great side trips and cultural visits if its a weather day. And a day or two in Istanbul en route offers a unique sporting, cultural fusion. 
Are there any non-skiers or children in your group?
Solution- A super luxurious chalet with all the bells and whistles. We have just the thing and it stays within budget. Let's look at staying a week at the Chalet Dent Blanche in Verbier. A list of amenities speaks louder than anything I can say:
Wellness spa,
Indoor swimming pool,
Gym,
Outdoor Jacuzzi,
Hammam,
Dedicated Chaufer,
Private Chef and professional staff,
Access to all the skiing and nightlife Verbier has to offer. The chalet is a hidden gem, nestled into a private location but only minutes by foot to the heart of all the action. Shops, bars, nightclubs……
"So you've been asked to organise a family holiday, or maybe an adventure for a group of like-minded pals, the budget set at 1000.00 Euros a day per person, Chalamar has some great solutions"
PHOTO- HIGHLANDER
Are you afraid of sharks?
Only Joking
Basking in the endless sun, with an occasional dip in your jacuzzi, while your Captain drives you to a pristine beach is another fabulous option. I think a cruise in the Caribbean, on your own private superyacht, Highlander is holiday nirvana.  Although the budget ceiling has to be a little higher, the luxury Geiger metre is off the scale. Highlander is a classic charter yacht having a rich charter history.
Her facilities include a:
Jacuzzi with multicoloured LED lights,
Massage room,
Numerous dining spaces,
Outdoor lounging spaces,
Disco lounge,
Media room,
Gourmet Chef and experienced crew,
Large swim platform,
Lots of water sport toys and the outdoor wonderland of the Caribbean, brimming full of coral cays with creamy white sandy beaches and a kaleidoscope of curious fish. Evenings sitting out on the aft deck sipping your favourite cocktail under the light of the silvery moon.
"Ultimately any one of these three-holiday options are within budget and packed full of luxury for a family or group of friends ".